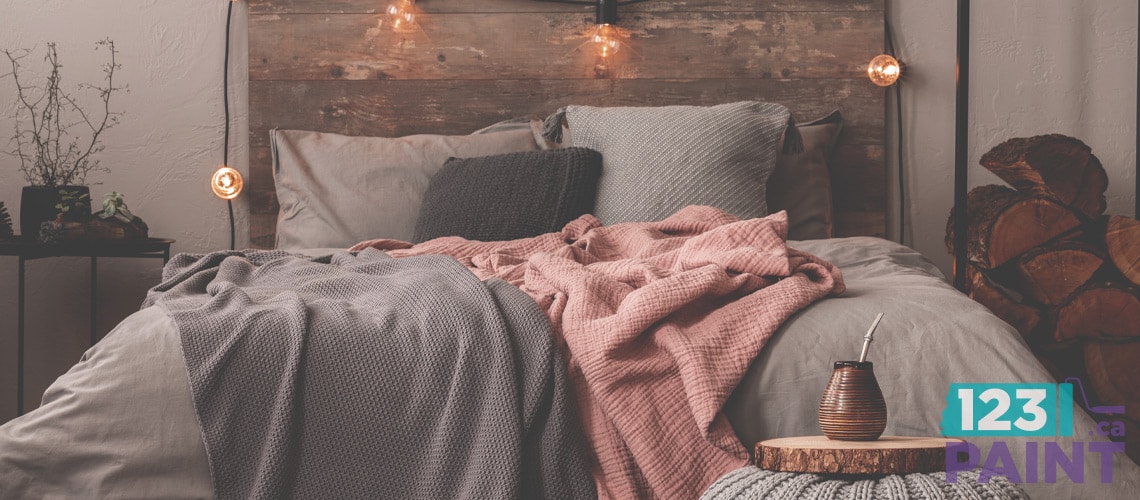 It's generally pretty easy for anyone to agree with the old adage 'Home Sweet Home'. The embracing warm feeling you get as you step into the comfort of your own home is one we all certainly look forward to at the end of a long day; especially with the cold & wet weather we've been experiencing in Southern Ontario as of late! Personally, when I have the time to be cozy & relaxed in my own home I want to make the most out of it. And I do so by maximising the feeling of comfort all throughout the house; while also bearing in mind that a certain level of sophistication needs to be held for when guests come over as well! I find using pastel colours for the paint & accenting decor are perfect for achieving that exact look.
Pastels are just pale or more muted versions of their more vibrant colour counterparts; therefore they're great at adding a flare of colour for style, without brightening the room up to the extent where the neutrality & calmness in the space is lost. And best yet, finding a shade for any and every individual's style is easy! Below we go over some of the few beautiful pastel paints and colours that are great for incorporating comfort & style into any space.
Pink walls no longer need to be kept restricted to children's rooms or people with barbie-like colour preferences! By incorporating toned down pastel pinks into your space, you can retain elegance while adding a touch of personality & colour. Or if you're still hesitant on fully committing to painting your walls pink, then a red pastel colour is a great compromise that can give you a very similar look without the additional softness & femininity that the pastel pink would usually add.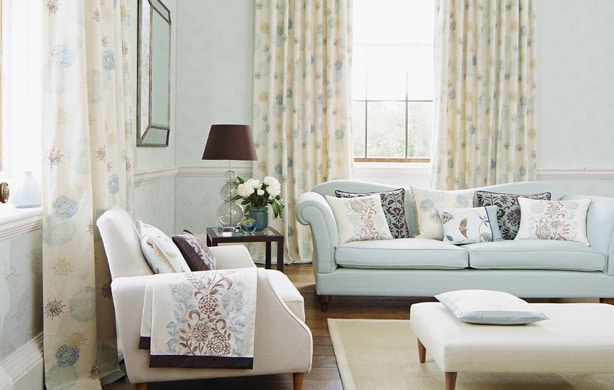 Pastel or mint greens, are a surefire way of giving your space a vintage shabby-chic look; a style that many in the GTA have been loving to incorporate in their fun & trendy interior designs these past few years! Maybe we're feeling nostalgic for the 80s when bold greens and yellows were commonly seen in home interiors & kitchens, or maybe we're just starting to love and want more of the added life and warmth yellows & greens add to a residential or commercial space. Either way, incorporating a minty pastel green or a soft yellow into your home or office will definitely add an inviting energy to the area for everyone to enjoy.
Trying to keep personal bias out for this colour is certainly not easy since lilacs & light purple tones are my absolute favourite! Maybe due to how much the colour reminds me of lavender; a very classic scent & flower associated with sleepiness & relaxation. Pastel purples are so beautiful and elegant on their own, and even paired with any sort of neutral brown or grey hue, they can give off an extreme cozy and warm aura to a space. Another cool tone, pastel blue, is really fantastic for incorporating into beach-themed decors. It's automatic in giving off a calm & tranquil feeling of being by the ocean, putting you in that vacation-mode happy feeling all-year-round!
Neutrals with Pastel Accents
If you're looking for long-term versatility for your interior design, then keeping large surfaces like walls, ceilings & cabinetry, neutral colours that allow you to swap in-and-out bold accent pieces is an excellent solution. Exchanging or refurbishing only the accent decor when you're in the mood for a redesign requires a lot less time & stress, and is most certainly easier on your wallet too! Whites, tans, browns, and greys are all great colour choices as a neutral canvas that beautiful pastel colours can be accentuated on.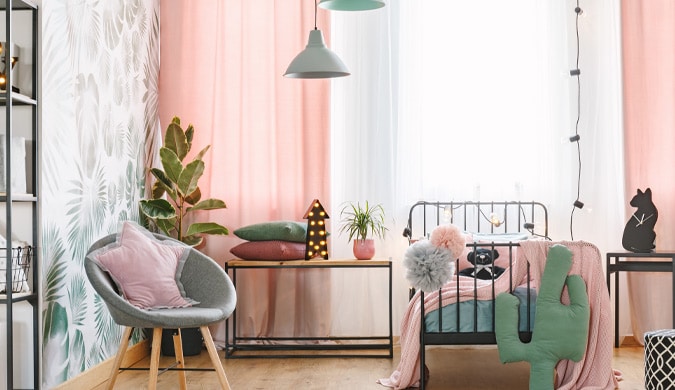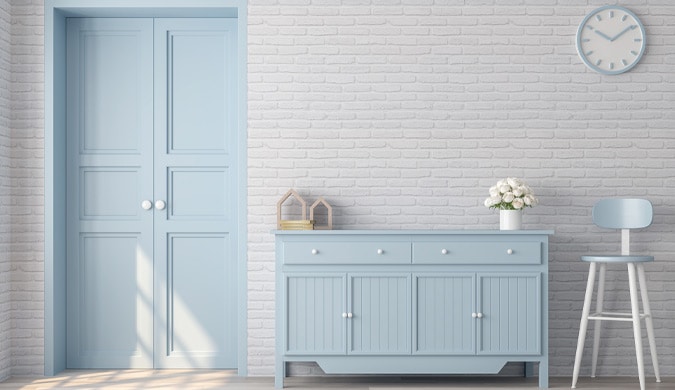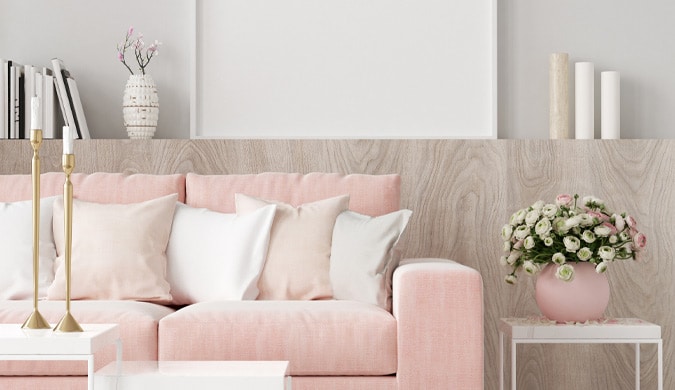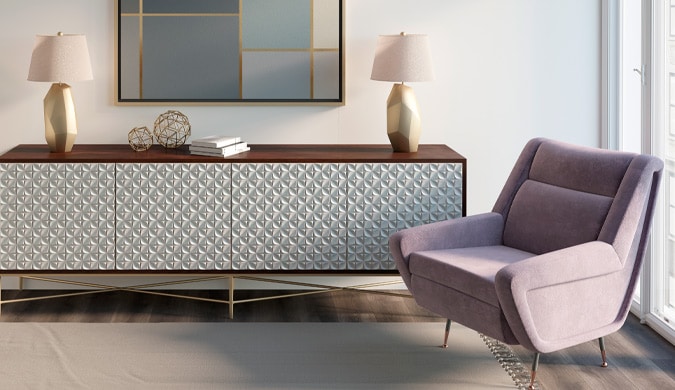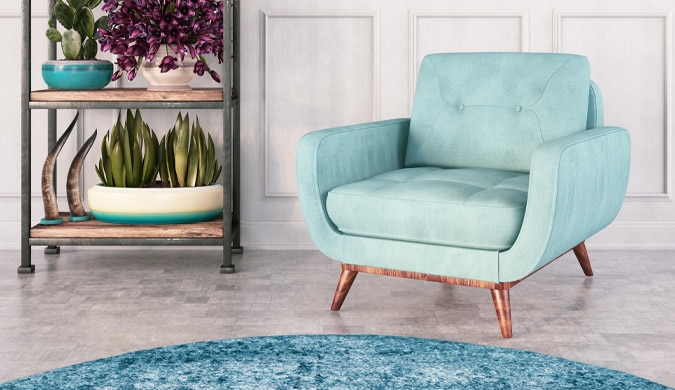 Not only are elegant pastel shades perfect for the upcoming spring season, but they're also likely to stay very trendy this entire year. So even if you're looking to go drastic & fashionable with your interior design in your home or office this year, or you'd prefer to stay safe & muted, 123 Paint are the experts you want to hire to help you every step of the way. We offer competitive prices, use premium quality supplies & paints, are committed to our customer service, and are skilled to give you the stunning paint job you and your home deserve. Take a look at all the professional services we offer on Our Services page.
Call us at (289) 675-1112 or contact us online anytime for any of your painting or drywall repair needs in the Durham region or Greater Toronto Area (GTA).