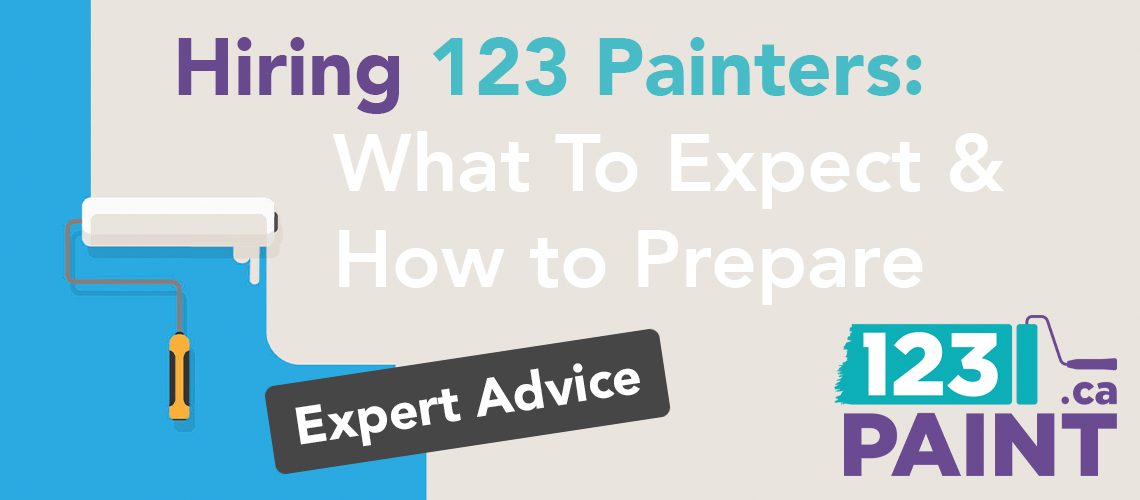 Knowing exactly what to expect when hiring a professional painter for your home or business in Durham can certainly ease your mind, as well as keep you knowledgeable in getting the most cost-effective & quality version of your paint project.
At 123 Paint, we want to make home and business restorations for our clients as simple as possible, as we know just how much of a headache it can often be if you go elsewhere! We're transparent with our clientele in what to expect with our services, we're committed to providing quality painting and repairs, and we are always open and interested in hearing feedback. Once you've experienced the ease of working with the professionals at 123 Paint, we guarantee you'll continue coming back for all your painting and resurfacing needs! 
If you're in the Greater Toronto Area or Durham Region, call or message us to set up a time to meet with one of our paint experts for a free consultation at your job site! From there on, the process with our painting professionals continues to be just that easy…
The Next Steps: What to Expect & What to Prepare for a 123 Painter Visit
1. The Consultation & Estimate
Before the Consult: Make sure you've considered all the work you want done before the contractor arrives for the consultation appointment! Although all minor details don't necessarily need to be figured out during the quoting phase, these items below ideally should be decided (or at least thoroughly contemplated!) prior to the meeting:
What paint colour(s) are you using, and where? 
Do the ceilings & doors need painting? 
What about the trim around the baseboards, windows, and doors?
Or do you need a specialised paint type for the area?  i.e. is the job site exposed to high moisture, wear & tear, etc. 
And how much wall repair & sanding do you want to include to ensure a smooth & fresh looking paint job?
These factors are always worth considering as they make your time with the painting expert as productive as possible, as well as provide the longest lifespan and most cost-effective paint job for you!
During the Consult: Our consultant will take measurements and additional notes to provide you with an accurate estimate and estimated completion time for your project. The appointment length is entirely dependent on the job-size, but generally shouldn't take longer than 15 – 30 minutes!
After the Consult: Soon after your consultation appointment you should receive an email (and call if requested) detailing the work to be done, and accurate quote for the job. Once you're happy and agree with the quote and work contract, we can book a start date for your project!
Your 123 Paint crew will arrive at your home or business on the scheduled project date with all the tools and supplies needed to complete the job. If you have supplies of your own we'll use them and subtract the cost from you! Just let us know ahead of time (ideally when we're providing you with the initial estimate!). Before they begin, our crew will set-up protective coverings over the area and move items if necessary, to safeguard your belongings. 
3. The Final Day of the Project
The final day of the paint job is for the removal of all taping and protective coverings, additional tidy-up of the work area, and the final project review with the head contractor and you to identify any touch-ups that are needed. Once we've ensured that you're completely satisfied with your painting project, the crew will then wrap everything up and be on their way; and then it's finally time for you to enjoy your new brilliantly restored home or work space!
4. The Aftercare & Follow-ups
We're dedicated to our customer care, which is why our team is always open and available to you at any point via phone or email in order for you to contact us if you ever need further assistance or have any questions about your paint job. Contact the head contractor assigned to your project as soon as possible if any issues arise, and they'll be sorted out and dealt with immediately!
After successfully completing another project for one of our clients, we always hope for feedback! By leaving a review on platforms like Google or Facebook on the service you received, it's not only a fantastic way to help our business continue to grow and develop, but it also aids your fellow community members in finding quality local contracting services in the GTA and Durham region.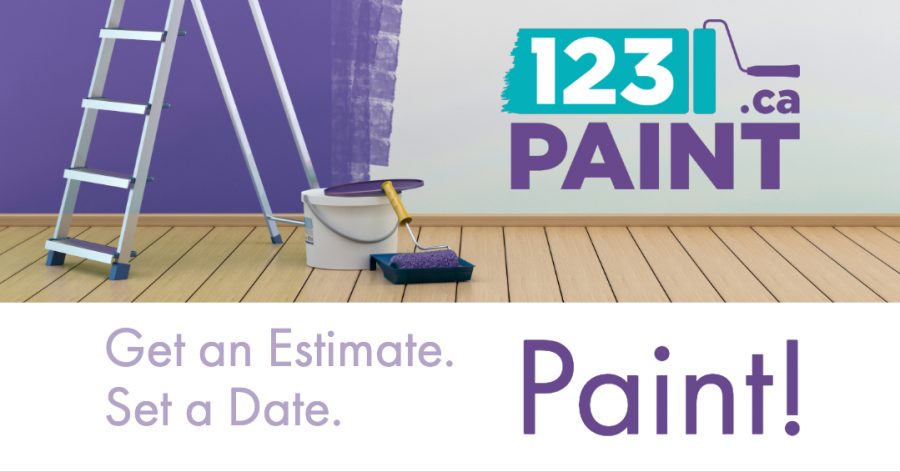 Keep your mind at ease by hiring the professionals at 123 Paint for your residential or commercial painting and drywall repair work! We guarantee quality and reliable service for all our customers, and are excited to offer FREE consults and accurate estimates the SAME DAY for most projects and businesses. Call or email us to speak directly to our experts today, or explore our Home and Service pages to learn more about what we offer!